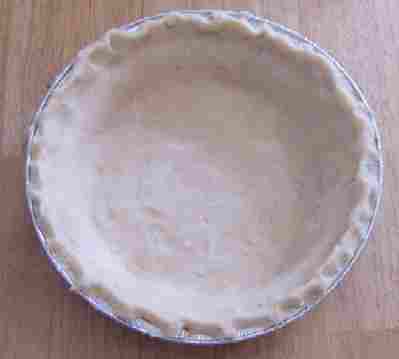 TRUE STORY




I could not make crust to save my life truly.....so I would use the pre-made kind.

Anyway, my boyfriend gave me a challenge because he swears up and down he can cook better than me....HA !!!! I cheated and called my mother, and it came it pretty good if you ask me myself....I won !!!
I am passing it on !!! ENJOY



2 cups all-purpose flour
1/2 teaspoon salt
1/2 cup cold butter or margarine
1/2 cup vegetable shortening
3 tablespoons cold water
1 large egg, beaten
1 teaspoon apple cider vinegar or white distilled vinegar
Combine flour and salt in large bowl; cut in butter and shortening until mixture resembles coarse crumbs.

Combine cold water, egg and vinegar in small bowl. Add egg mixture to flour mixture; mix, with fork, just until flour is moistened. Divide dough in half; shape each half into a ball. Flatten slightly; wrap each ball of dough in plastic food wrap. Refrigerate at least 1 hour.